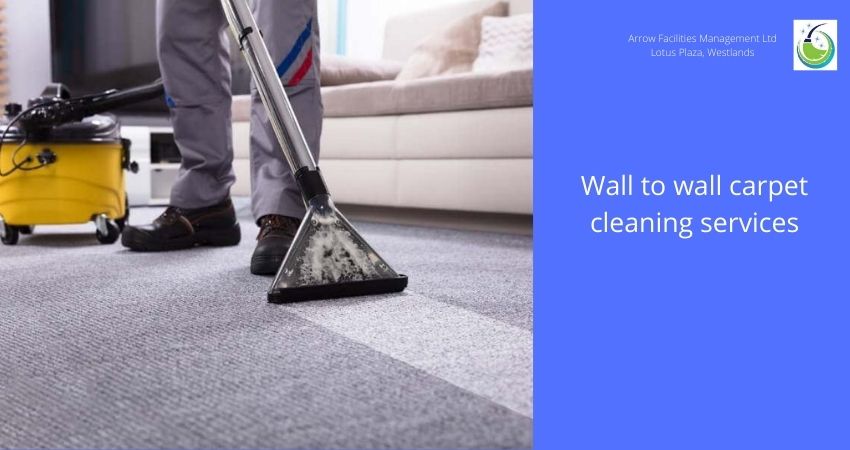 Our wall to wall carpet cleaning process starts with the pretreatment of all areas to be cleaned. This process will loosen the soil buried in the carpet and neutralize any acid from grease, soil, food, and beverage spills. This process also includes fabric softeners and color brighteners to help restore the carpet. Then steam the carpet with 220-240 degree steam water. For every increase of 20 degrees above 120 degrees, the effectiveness of cleanings will double. Again, this temperature will ensure that the carpet is cleaned and all bacteria are killed.
The drying time will depend on the type of carpet. The normal drying time is 2 to 4 hours. • All solutions used in the process are biodegradable, water-based, pet- and child-friendly. We only use environmentally friendly products to ensure the safety of the environment, family, and pets! equipment
Why choose our wall to wall carpet cleaning services
For our wall-to-wall carpet cleaning service uses the highest quality and technical equipment in the industry.
Well trained carpet cleaning staff – All our technicians have successfully completed the "Wall-to-Wall Apprenticeship Program". Our technicians also graduated from special carpet restoration courses, hard surface restoration training
Pet urine and odor removal Our unique cleaning process will correct minor pet stains and odor problems. However, in more severe cases, pet urine can seep under carpet mats and floors. From the application of special deodorants to the removal and replacement of contaminated carpets, mats, and floor sealing, we provide multiple levels of treatment. We can provide a treatment plan that suits your needs and budget.
Arrow Facilities Management Ltd is proud to bring life back to the carpet. Our educated and certified team is committed to providing a service experience that not only meets but truly exceeds expectations.
We use the best methods in the industry for cleaning, maintain the highest level of equipment, use effective and safe cleaning solutions, and provide excellent customer service.
Our cleaning method
We focus on the carpet cleaning method, which is rated number one in Nairobi and the most recommended by the carpet manufacturer:
Hot water extraction.
Although advertisements promoting alternative cleaning methods are becoming more frequent, facts have proved that hot water extraction can remove pollutants most thoroughly, extend the life of carpets, comply with carpet warranty requirements, and maximize your home's environmental health.
Using commercial equipment installed on a truck, 240 degrees of water and cleaning solution are sprayed into the carpet under high pressure and then extracted under high pressure to thoroughly rinse the carpet fibers. The steam generated during cleaning calls this method "steam cleaning", even though the steam is only a by-product of the hot water used for cleaning. Many shops provide portable removable cleaning equipment for rent, but this equipment does not provide the high temperature and pressure required for thorough cleaning. Therefore, they do not meet the necessary "professional cleaning" required by the carpet manufacturer to maintain the carpet warranty.
Cleaning solution
Arrow FM's cleaning solutions are among the best in terms of performance and safety. We choose products very carefully and will not use anything at home that we would not use ourselves.
What is included in our (not so) basic cleaning package
All our cleaning services include the highest level of cleaning services, including the use of hot water extraction, standard deodorization, pretreatment of traffic and heavily polluted areas, standard on-site treatment, and removal/replacement of light furniture.
In addition to the basic cleaning kit, we may also suggest the following: Remove a lot of stains Although standard stain removal is included, heavy stains may require special removal treatment beyond our standard service range. If capable, the on-site technician will let you know the stains that require extra attention and ask some questions to help remove the stain, such as the age of the stain, the cause, and any previous cleaning attempts.
Pet care Excessive pet stains and/or odors will require special cleaners specifically designed to neutralize urine, feces, and odors. This can help eliminate the smell that draws the animal back to its original place (although it cannot be guaranteed). These treatments are priced by area (room). If necessary, the technician will request approval of these treatments during the first exercise during your appointment. **Please note: Excessive pet urine may seep into the carpet backing and be absorbed into the carpet underneath. Since carpet cleaning (even professional cleaning) will not penetrate the filling, we recommend replacing the carpet in severely affected areas.
Optical fiber protector Fiber protectors can extend the life of the carpet and prevent spills and stains. Carpet manufacturers can use the protective film during the manufacturing process, but the coating is not permanent and should be reapplied every 6 months or after cleaning, whichever comes first. we have years of experience in the textile field and cooperates with leading fiber protection agent brands to provide our customers with the best choice.
WALL to WALL's disinfectant contains a special biocide for bacteria and fungi that cause odors, such as Aspergillus and Penicillium. Use a special program to apply it to the carpet fiber. Carpet fibers are softer and more durable after cleaning and disinfection. Most importantly, you know that you have the cleanest carpets and upholstery, and you can experience a new home freshness every day.