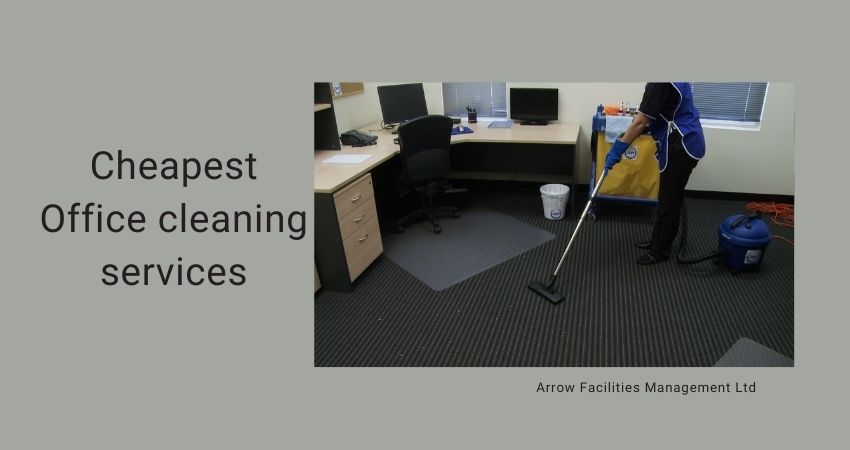 How much are our cleaning services?
The cost of your home or office cleaning ultimately depends on a number of variables, including the number of rooms, square footage, the frequency of cleaning, and the type of service you choose. For the most accurate cleaning estimate, we need to know more about your home or office cleaning needs. Contact us today for a free estimate.
Below is a guide on our charges.
Monthly Contractual office cleaning -When looking to fully outsource your office cleaning duties at Arrow cleaning services we will provide you with a professional steward at an approximate budget of between Ksh. 15,000 to 26,800. The charges are dependent on the number of days worked in a week, hours worked in a day, and cleaning supplies requirements. our prices are tailor-made to suit your specific requirement.
I would like to mention that for us to attract and retain talent, we pay all our cleaning stewards above minimum wage ensuring that we do so in time i.e. on or before the first day of the month. We also provide a stand-by force to cater for any eventualities such as sick off, annual leave, compassionate leave, etc
I feel that it is important for me to take you through how we recruit, train, and deploy our cleaners; The minimum requirement for all our Stewards is a KCSE certificate and a certificate of good conduct. Having worked for a cleaning company is an added advantage as we will be able to get references from previous employers.
Training is done in-house by our experienced operations staff, thereafter we conduct an assessment test and a certificate is issued upon successful completion of the course. After formal training, we take them through practical training. This is made possible during one-off cleaning whereby the recruits will clean under close supervision to ascertain attention to detail, speed, and etiquette.
Once we get positive feedback from our supervisors that is when we provide permanent placement whenever there is an opening.
One-Off Cleaning Services – Our service range for one-off cleaning includes
Post-construction cleaning – The prices will vary depending on a number of factors such as the number of stewards required, Machinery, type of cleaning agents or accessories required, and Location. Call us so we can organize a free consultation and pricing.
After Tenancy Cleaning Services – The prices will vary depending on a number of factors such as the number of stewards required, Machinery, and Location. Call us so we can organize a free consultation and pricing.
Office General cleaning – The prices will vary depending on a number of factors such as The floor type, the number of stewards required, Machinery, and Location. Call us so we can organize a free consultation and pricing.
From the perspective of cleaning churches, restaurants, offices, or retail companies, the affordability of office cleaning services mainly depends on square footage, although this is a double-edged sword. Obviously, you need to add more materials and labor when the office is larger, but when your office space is larger, you can also negotiate a discount.
These cleaning costs are averages for the following industries:
Office Cleaning Service
Hotel cleaning services
Bank cleaning service
health care / Hospital Cleanin
schools and restaurant
Generally, for a single small office, you should pay between Ksh.1,000 and Ksh.15,000 for a single cleaning. Of course, for a medium-sized office (about 1,000 square feet), if you need a more complicated or time-consuming process, it can easily rise to Ksh. 20,000 or more. Some examples that may increase your expenses include:
Window washing including glass office partitioning
Polishing of wooden Floor or cleaning of floors that require special care
Carpet Shampooing
Deep cleaning of office chairs or upholstery
Bathroom destaining
The depth of office cleaning will also greatly affect the price you pay. If all you need to do is empty the waste paper mopping of the floor and a quick vacuum, you will find that the price remains at a low level. On the other hand, if you need to wipe off all equipment and phones, clean the bathroom and wash the windows in addition to the regular cleaning services, your costs will be much higher.
Specialized offices that handle food or work in certain sectors in the healthcare or technical fields may need to meet higher standards during the cleaning process. If you need that type of professional cleaning service, you will find that cleaners may charge a higher hourly rate. They will also need more time to ensure that the work done meets your standards compared to more typical office cleaning tasks.
What to look for in low-cost commercial cleaning services?
When engaging with any economical office cleaning service, you should first consider what type of contract they require you to sign. Signing a contract is not necessarily a bad thing, especially if the company provides you with a low-cost option instead of temporarily using their services, but you have to be aware that the contract period is prohibitively long. Ideally, before asking you to sign a long-term contract, the company should at least let you try its services for a short period of time.
When looking for affordable office cleaning services, you may also need to research companies that offer environmentally friendly options for cleaning services. Many earlier cleaning products and product varieties contain substances that are not ideal for environmental sustainability. If maintaining a green workplace is important to your organization, many companies now offer this option to help you comply with environmental regulations.
If you work in any special environment, please make sure that the low-cost office cleaning service you rent has the required expertise and provides specific training that workers need to carry out to ensure that you reach a high cleaning standard. This can include the use of analytical software or checklists to ensure that all responsibilities have been completed and carefully tracked. Before you agree to do business with them, be sure to discuss any special cleaning needs with the company. Before signing a contract, don't be afraid to seek references from others in your industry.
How to Bargain Office Cleaning Services with Discounted Prices
Sourcing for office cleaning services is worth doing some homework in advance. When you find cheap services, you will save the cost of cleaning the office daily, weekly, or monthly.
Arrow Facilities Management works with customers to ensure they get the best prices. We provide a wide range of services, including everything from small business office cleaning to high-end sports stadiums and hospital cleaning services. Our rates vary greatly depending on the level of service you need, but you can get a free quote through our website or by calling us.
With almost nationwide coverage, people in most cities can use our office cleaning services and take advantage of our affordable prices. Although the price may be cheap, the level of service is nothing. Arrow Facilities Management puts customer service as a top priority, and we abide by this promise without charging any extra fees.
All of us want to be proud of our workplace. With cheap office cleaning services, you can have a cleaner, healthier, and happier workplace without spending a lot of money. This is an investment in your brand, the health, and well-being of your employees, and can actually increase productivity when you no longer need to worry about handling basic cleaning tasks in-house.